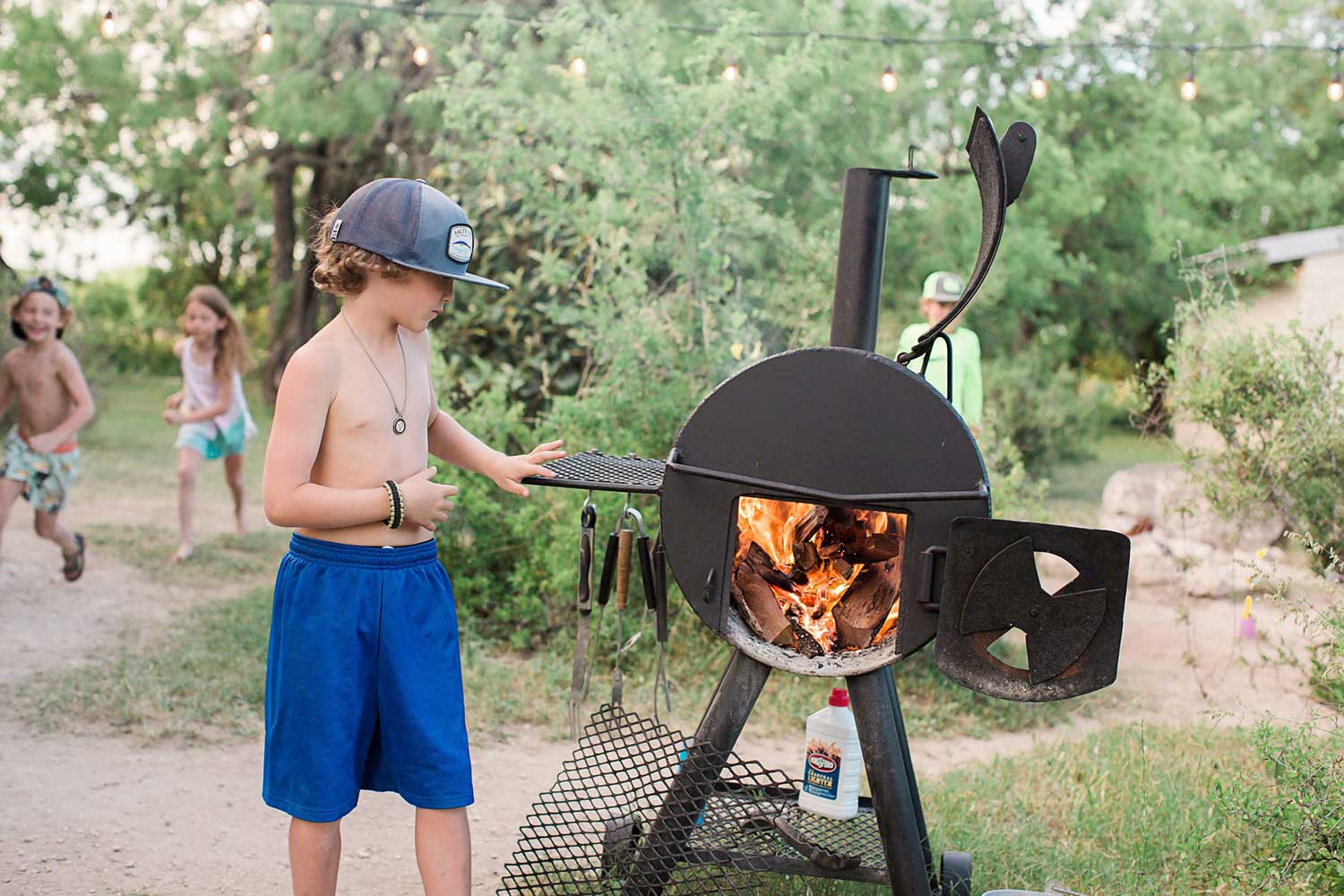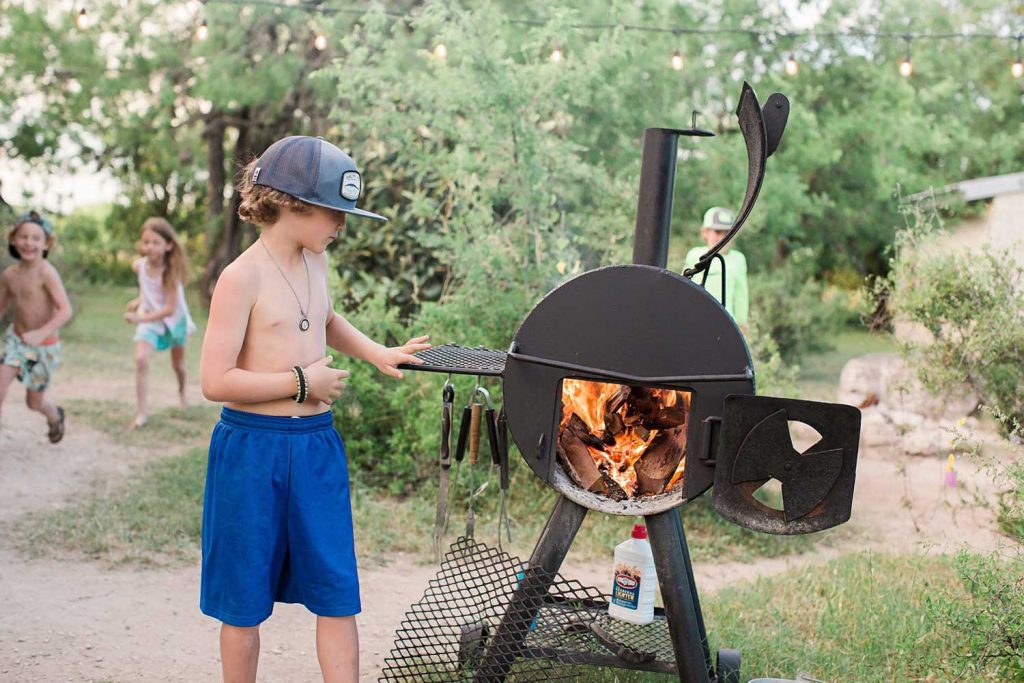 Enjoy the Texas Hill Country
on the Frio River
If you are trying to decide what to do in Texas, look no further! The Frio River is the place to visit. Come for a family vacation, business retreat, family reunion or just to relax and enjoy your time off. Come tube the Frio River and experience the Hill Country.
Local and nearby attractions
Garner State Park – The most popular state park in Texas! Enjoy miniature golf, paddle boats, their rope swing and dancing under the stars (nightly during summer season and other peak times). Hike up to "Icebox Cave" and explore the caves-and, yes, they do have bats in those caves. This park has 1419.8 acres of recreational facilities. Take the trail to Old Baldy and get a 360 degree view!
Lost Maples State Natural Area – The only maple forest in Texas is less than 20 minutes away (on Ranch Road 187) and has 11 miles of excellent hiking and nature trails, as well as short biking trails. Exceptional fall foliage usually begins in early November. This area has 2174.2 scenic acres in Bandera and Real Counties, located north of Vanderpool on the Sabinal River.
Devil's Sinkhole – One of the area attractions is the Devil's Sinkhole itself (about an hour drive).
Kickapoo Caverns State Natural Area – Bird watching, exploring caves and walking nature trails are popular in this area. Northwest of Uvalde, off Highway 674. Wildlife Conservation Passport required. About 1.5 hour drive. (830) 563-2342
Real County Historical Museum – Displays authentic furnishings, tools and personal items used by the early settlers of this unique ranching and farming valley.
John Nance Garner Museum – Former home of John Nance "Cactus Jack" Garner, Vice-President under Franklin D. Roosevelt. Museum includes exhibits from both his personal and political career, and the history of Uvalde County.
Lone Star Motorcycle Museum – A collection of motorcycles dating from 1910's to the 1980's near Vanderpool.
Briscoe Art and Antique Collection – Masterpieces by Rembrandt and Gainsborough, as well as a significant collection of Western art. Located at the First State Bank of Uvalde (830)278-6231
Memorial Park and Recreational Complex – Municipal golf course and lighted tennis courts are open to the public in Uvalde.
The Club at Concan – This golf course is a par 72, 18 hole, 7,333 yards championship course (about 10 minutes away).
The Rio Frio Landmark Oak Tree – Rio Frio, the Canyon's first settlement, has the nation's largest Texas Live Oak tree and the Lombardy Irrigation Ditch dug by pioneers to water their crops.
Utopia Farmers Market
Concan, Texas 78838
Things to do at Frio River Cabins
Dove hunting at www.hondodovehunt.com.
Swimming, snorkeling and tubing on the spring-fed Frio River. Kayak, canoe and tube rentals available at Frio River Cabins Office.
Volleyball, pitching horseshoes, full size BBQ pits, fire rings and picnic tables at each of the Frio River Cabins properties.
Fishing for Channel Catfish, Large Mouth Bass and a variety of perch in water so crystal clear that you can actually see the fish you're after. Try fly fishing on the Frio River too! Texas Parks and Wildlife help release Rainbow Trout in the Frio River around January every year. Taking a picnic lunch is also a great way to relax outdoors.
Hayrides and horseback riding on nearby ranches, as close as 1.5 miles from our office. Take trails winding through the Texas Hill Country. Elm Creek Stables (830) 232-5365
Bat flight tour – Watch as the second largest bat colony of Mexican free-tailed bats in the world emerges from the Frio Cave! Tours run from March through September.
Bird and wildlife watching – The Audubon Society rates this area as one of the best bird watching areas in the United States. This area is the nesting place of the rare golden-cheeked warbler. The front porch of the "original" Frio River Cabins is an ideal spot for birding as is the 13 acre natural area along the riverfront. Take the trails to the river and see if you can spot the endangered Golden-cheeked Warbler. Wildlife which includes axis and whitetail deer is also abundant.
Wild flowers – Our county is home to over 300 species of wildflowers, such as purple coneflower. Flowers are most abundant during April.
Scenic roads – Without question, the east-and-west route of FM 337 is one of the most spectacular in the Texas Hill Country. "Top of the mountain" views, hairpin curves and deep canyons cut by the Frio and Sabinal Rivers, make this area a part of Texas you won't forget! Other canyon roads include 350, 348 (River Road),1120, 1050 and 127. Take all of The Twisted Sisters (335, 336 and 337).
Rock and fossil hunting – Whether it's looking for evidence of prehistoric sea life or just skipping rocks, flatlanders find pleasure in the abundance of rock formations.
Star gazing – Our clear skies, climate and hilltops make this area a great place to spot constellations when sitting around the campfire.
Events in the Hill Country Region
JANUARY
Trout Days
Rainbow Trout and large-mouth bass will be stocked into the crystal clear Frio River in Real County and Hill Country Nueces River in Uvalde County, just North of Chalk Bluff Park. Trout fishing for the winter season will be a great fishing event. It will include a fishing contest for both youth and adults with prizes and an evening dinner with fireside entertainment.
Real County Livestock Show
January 10th and 11th
FEBRUARY
Pioneer Cobbler Cook-off
At Canyon Charm in Leakey
MARCH
Wild Hog Festival
A two day long festival! Sabinal offers a variety of fun and entertainment including; wild hog chasing, arts and crafts, games and rides, and plenty of good food.
Frio Bat Flight Tours (March – September)
www.friobatflight.com
Watch as 12 million Bats emerge from the Frio Cave in a mass explosive exodus!! Afterwards, gaze at a hill country sunset from the top of the hill.
APRIL
Fort Inge Haunted Hayride
https://www.visituvalde.com/uvalde_attractions/fort-inge/
Nature Quest – Annual
https://www.hillcountrynaturequest.com/
Nature Quest is usually a four day event held in late April, near Utopia at the Hill Country Nature Center. You will learn about bats, birds, butterflies, insects, trees, natural history, native plants, wildlife habitats and more.
Go on scenic field trips, attend workshops, and perhaps even see rare and endangered species of birds like the golden-cheeked warbler and black-capped vireo. You may also get a chance to hold a hummingbird in your hands. In 2012, visitors got to watch experts band humming birds and release them back into the wild. To see pictures visit http://www.hummingbirdsplus.org/TexasBanding.html. In addition to all the activities, visitors were able to visit private ranches and check out wildlife like aoudads.
Hit the Greens
https://www.golfnow.com/courses/1590990-the-golf-club-of-texas-concan-details
The Golf Club of Texas – Concan
Frio Bat Flight Tours (March – September)
www.friobatflight.com
Watch as 12 million Bats emerge from the Frio Cave in a mass explosive exodus!! Afterwards, gaze at a hill country sunset from the top of the hill.
Relay for Life
www.RelayForLife.org/Re- alcotx
MAY
Derby Day
Golf tournament, casino games, Derby Hat contest, prize giveaways and delicious food from local restaurants.
Frio Bat Flight Tours (March – September)
www.friobatflight.com
Watch as 12 million Bats emerge from the Frio Cave in a mass explosive exodus!! Afterwards, gaze at a hill country sunset from the top of the hill.
Cowboy Breakfast and Shrimp Boil
May 25th in Leakey
JUNE
Annual Cypress Day Celebration
Men's and women's volleyball, vendors, food and more at Veteran's Memorial Live Oak Park in Sabinal. (830) 988-2010 or (830) 988-2215
Utopia Rodeo, Barbecue and Dance
At Utopia Park on FM1050. Benefits EMS.
JULY
Leakey July Jubilee (July 4th weekend)
Arts/Crafts/Food Booths – 9am to 4pm (Saturday)
Leakey July 4th Parade – 10am to 11am (Saturday)
Old Time Street Dance – Begins at 8:30pm (Friday and Saturday night)
Rodeo – Begins at 8pm (Friday and Saturday night)
Fireworks Show
Utopia Park – FM1050
Starts at dark (cancellations do occur). No fee, but donation accepted.
FAI World Gliding Championship
Watch as 120 top glider pilots from 40 different countries compete at Garner field in Uvalde.
https://www.fai.org/news/world-gliding-championships-return-united-states
AUGUST
Annual Old Settlers Reunion
Arts and crafts, food, games, music, Friday rodeo and Saturday parade in Campwood. https://www.hillcountryportal.com/campwood.html
Melodrama, 5K Run and Sap Box Derby
Leakey
SEPTEMBER
Annual Frio River Trash Bash (the first Saturday after Labor Day)
Opening Day of Dove Season
South Texas 2 Man Tournament
Concan
Frio Bat Flight Tours (March – September)
www.friobatflight.com
Watch as 12 million Bats emerge from the Frio Cave in a mass explosive exodus!! Afterwards, gaze at a hill country sunset from the top of the hill.
OCTOBER
Fall on the Frio
To support the local Concan Fire Department
5K Run with BBQ Cook- Off, Bake-Off, Washer & Horse Shoe Tournaments, Vendors, Kids Games and Live Music(during the day of & Saturday Night). BYOB
Birdie Golf Tournament
Concan
Southwest Texas Junior College Rodeo
Uvalde
Rocktober Fest
Harley Poker Run with an outdoor concert, tattoo contest, 'Back in Black' Golf Tournament with a Harley Giveaway and Memorial Parade.
River Region Bicycle Classic
Experience the rugged beauty of the Texas Hill Country River Region by joining us each October for Bicycle Classic. This event is for the cyclist looking for a serious challenge as well as families wanting an enjoyable ride for everyone.
Headquartered at Garner State Park, Bicycle Classic kicks off on a Friday, with packet pickup, late registration, and a skills clinic focusing on climbing and descending skills needed for hill country rides. Maps of the area will be available for unsupported rides. An evening social with snacks, entertainment, and vendor booths is also part of the fun.
On Saturday, it's your choice of supported routes: 32-mile Scenic Cruise, 52-mile Challenge, 68-mile Classic, and the 94-mile Century. The 52-mile Challenge and the Classic Century include the most spectacular hill climb and descent in Texas. All routes include beautiful views, river crossings, friendly, well-prepared rest stops at least every 10 miles, and expert SAG wagons and mechanics.
Enjoy a spaghetti dinner on Saturday night that benefits the park. Bicycle Classic proceeds are donated to local scout troops, EMS, and fire departments that volunteer their time to help ensure your ride is a safe one. For details on this year's event click here.
NOVEMBER
Annual Utopia Fall Arts & Crafts Fair
Vendors of handmade arts and crafts plus music, food, demonstrations and auction to benefit local scholarships. Saturday 9 to 4pm on Utopia Town Square, FM 187. Free Admission
Fredericksburg Antique Show
Gillespie County Fairgrounds, 530 Fair Drive (830) 995-3670
Stargazing at Fort Inge Park
Uvalde (830) 934-2271, (830) 278-2016
Christmas on the Square – (Last weekend in November) 9am to 4pm
Arts and Crafts and Food Vendors, plus Santa Clause at Leakey Courthouse Square!
UACOC Holiday Arts and Crafts Show
Uvalde
Deer and Fall Turkey Season Opening
DECEMBER
Stock Show Classic
Goat Clinic & Jackpot Show
Tamale Fest
Leakey